Auditor-General's foreword
Charging fees for public sector goods and services.
Last year, the Regulations Review Committee asked me to consider providing an update to our 1989 publication Guidelines on Costing and Charging for Public Sector Goods and Services. My staff have worked with the Committee in preparing this new good practice guide, which replaces our 1989 publication.
This new guide discusses our expectation that public entities set fees in keeping with the principles of authority, efficiency, and accountability. It sets out the matters that we expect public entities to consider when calculating the costs of providing goods or services and setting the associated fees. It will form the basis on which my staff carry out any work to review how a public entity has set fees, whether on my account or in assisting the Regulations Review Committee.
My staff have also worked with the Treasury in producing this guide, because the Treasury produces complementary guidelines in this area.
I trust this guide will help those public entities that have a statutory authority to charge fees for the goods and services they are obliged to provide.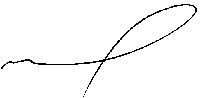 K B Brady
Controller and Auditor-General
18 June 2008
page top