Foreword
Liquor licensing by territorial authorities.
Under the Sale of Liquor Act 1989, territorial authorities have the status of District Licensing Agencies, responsible for considering applications and issuing licences for the sale and supply of liquor to the public. My interest in the regulatory practices of local government led to my staff carrying out a performance audit to examine how territorial authorities were managing their liquor licensing responsibilities under the Act. They are, by and large, doing a good job. However, the audit identified some important areas for improvement.
In my view, the Act clearly makes District Licensing Agencies responsible not only for issuing liquor licences but also for monitoring and enforcing compliance with licence conditions and the Act. Not all District Licensing Agencies are sufficiently committed to this responsibility. I expect all District Licensing Agencies to consider whether they have enough resources allocated to this work, and to follow active and systematic monitoring strategies.
The audit involved consultation with a wide range of stakeholders, including territorial authorities, the Liquor Licensing Authority, the Alcohol Advisory Council of New Zealand, the Police, public health services, and industry bodies. I thank them all for their assistance and co-operation.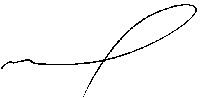 K B Brady
Controller and Auditor-General
6 November 2007