Foreword
Implementing the Māori Language Strategy.
The Government acknowledges that it is responsible, under the Treaty of Waitangi, for helping to revitalise the Māori language. It also recognises that the Māori language underpins Māori cultural development, which supports Māori social and economic development and contributes to a unique New Zealand identity. The Government provides Māori language-related services through a wide range of Crown agencies. The Māori Language Strategy (the Strategy) is a 25-year strategy to co-ordinate and prioritise government action in the area of Māori language revitalisation. The Strategy also outlines some important areas where Māori take the lead role in working to revitalise the Māori language.
As stated in the foreword to the Strategy, the Strategy's purpose is to ensure that Māori and the Government do "the right activities in the right ways and at the right times". To this end, the Strategy creates a structure of six lead agencies, each responsible for an area or areas, such as Māori language education or Māori language broadcasting.
As the Waitangi Tribunal noted in its April 1986 Te Reo Māori Claim Report, "in the Māori perspective the place of the language in the life of the nation is indicative of the place of the people". Thus, while the Strategy focuses on language, it can, if successfully implemented, be expected to contribute to the wider development of Māori in New Zealand.
I wish to thank the chief executives and staff of Te Puni Kōkiri – the Ministry of Māori Development, Te Taura Whiri i te Reo Māori – the Māori Language Commission, Te Māngai Pāho – the Māori Broadcasting Funding Agency, the Ministry for Culture and Heritage, the Ministry of Education, and the National Library of New Zealand for the help they provided during the audit. In particular, I wish to thank the members of the Officials' Committee for the Māori Language Strategy for their assistance.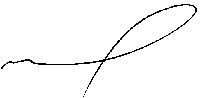 K B Brady
Controller and Auditor-General
1 November 2007
page top