Foreword
Management of conflicts of interest in the three Auckland District Health Boards.
I carried out a performance audit at the request of the Minister of Health, in which I looked in detail at the conflict of interest policies and practices of the Auckland District Health Board, the Counties Manukau District Health Board, and the Waitemata District Health Board.
There are several especially difficult types of conflict of interest that are specific to district health boards (DHBs) and that are sometimes unavoidable. They are inherent in the nature of the DHB sector, and affect both members and staff . It is often not easy to decide whether a person's other interests or connections mean that they should be excluded from a decision or project of their DHB.
The three Auckland DHBs I looked at have a range of useful policies and procedures in place, but in some areas there is room for improvement. In particular, board and committee members need to conscientiously follow the statutory requirements about conflicts of interest that apply to them.
This is not an area that is conducive to prescriptive rules and easy answers, and I do not attempt to offer them. Earlier this year, I published general guidance for the public sector called Managing conflicts of interest: Guidance for public entities. Policies need to allow for the exercise of judgement, because many situations are not clear cut and can be properly assessed only when they arise.
Managing conflicts of interest need not mean that a DHB cannot have members or officials who have experience, knowledge, connections, or contacts with other organisations, or who have other commercial relationships with their DHB. But people need to recognise that sometimes there may be particular matters in which it is unwise for them to participate, or where their involvement needs to be limited.
My findings are focused on the three Auckland DHBs, but I hope that this report may also be of value to the wider DHB sector.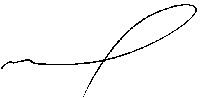 K B Brady
Controller and Auditor-General
29 October 2007
page top