Foreword
Management of the West Coast Economic Development Funding Package.
In May 2000, a once-only payment of $120 million was made to help the West Coast region's economy adjust to the Government's policies to end the logging of indigenous forest.
Of this funding package, $92 million was placed with the West Coast Development Trust, and the remaining $28 million was divided equally between the 4 West Coast local authorities (Buller District Council, Grey District Council, Westland District Council, and West Coast Regional Council).
This report looks at how these 5 entities have managed the use of the funding package.
Overall, I found that the Trust has good systems to manage the investment of its funds. I recommend several improvements to the decision-making process used to distribute funds.
The local authorities have each taken a different approach to using and investing their share of the funding package. Where losses have been incurred, local authorities have learned from their experiences.
The West Coast region has made much progress in improving its economic well-being in recent years. While this audit does not comment on the collaboration and co-ordination between the Trust, the local authorities, and other stakeholders, it is important for the ongoing success of the region that these parties cultivate a supportive environment for regional collaboration on economic development matters.
I thank the West Coast Development Trust staff, Trustees, and Advisory Body members, the 3 district council Mayors, the regional council Chairman and Deputy Chairman, and the staff of the 4 local authorities, for their co-operation and assistance during this performance audit.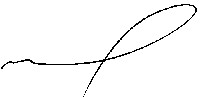 Kevin Brady
Controller and Auditor-General
1 May 2006
page top