Foreword
The Treasury: Capability to recognise and respond to issues for Māori.
The Treasury, and other public service departments, need to be able to respond effectively to the Government's social and economic goals for Māori.
This is particularly the case with the Treasury, which not only provides fiscal and economic advice on its own account, but provides a second opinion to the Government on other public service departments' initiatives affecting Māori.
I am pleased that the Treasury is well placed to respond to issues for Māori. This is largely due to the ongoing support of senior staff to ensure that the expert knowledge held by a few individuals is widely shared throughout the organisation by a range of means.
Other departments may find the methods that the Treasury has used to improve the capability of its staff a useful model for their own efforts to do the same.
I thank the Secretary to the Treasury and his staff for their willing participation in this audit.
I also thank the Chief Executive Officers of the Department of Labour, Ministries of Education, Health, Justice, Social Development, and Te Puni Kōkiri for their co-operation during this audit.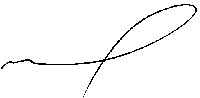 K B Brady
Controller and Auditor-General
8 March 2006