Foreword
Housing New Zealand Corporation: Effectiveness of programmes to buy and lease properties for state housing.
Housing New Zealand Corporation provides state housing to more than 190,000 people, and controls assets valued at more than $11 billion. With the allocation of more funding to meet housing needs – particularly in Auckland – I considered it timely to audit the programmes used to acquire properties for state housing.
I examined the planning, acquisition, and monitoring and reporting processes for buying and leasing houses. I am pleased to report that the Corporation has met my performance expectations in each of these areas.
Housing New Zealand Corporation has recently focused on regional planning to acquire houses, to best meet the needs of those waiting for state housing. I have recommended that the Corporation include performance reporting about each region in its public accountability documents, to provide more information about acquisition performance to Parliament and to those with an interest in social housing.
Other public entities might like to consider whether they too are in a position to enhance their accountability reports through more detailed reporting.
I thank the management and staff of Housing New Zealand Corporation for their full co-operation.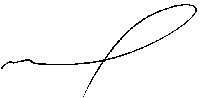 K B Brady
Controller and Auditor-General
20 June 2006
page top