Foreword
Inquiry into certain allegations about Housing New Zealand Corporation.
The Board of Housing New Zealand Corporation asked me to consider undertaking an inquiry after allegations made by a former contractor of the Corporation appeared in the news media.
The allegations were potentially serious, and warranted looking into.
It is important to note that I have examined only one small part of the Corporation. My findings cannot, and should not, be applied to the Corporation as a whole. While I have identified some concerns about the management and administration of the National Property Improvement team, I always expect to find areas for improvement in an inquiry.
All affected parties were given an opportunity to comment on a draft version of this report.
I thank the Corporation for its help and co-operation with my inquiry.
I also thank Ernst & Young, PricewaterhouseCoopers, and the other parties involved for their help and co-operation.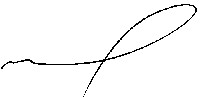 K B Brady
Controller and Auditor-General
9 June 2006
page top