Foreword
Foundation for Research, Science and Technology: Administration of grant programmes.
I have committed to undertake a series of annual performance audits of grant programmes managed by public entities. This is to provide assurance to Parliament that grant programmes are well administered, with public funding allocated as intended by the Government.
My performance audit of the Foundation for Research, Science and Technology is the second in the series.
I am pleased to report that the Foundation is effectively administering its grant programmes. My expectations for how the grant programmes should be managed were met by the Foundation, including the use of consistent and well-defined procedures for assessing applicants, effectively monitoring grants, and evaluating programmes to assess how well they meet the intended results of funding.
I thank staff in the Foundation, and others we spoke to, for their help during this audit.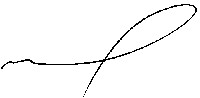 Kevin Brady
Controller and Auditor-General
3 May 2006
page top