Foreword
Māori Land Administration: Client Service Performance of the Māori Land Court Unit and the Māori Trustee.
In our 1999 report: Towards Service Excellence: The Responsiveness of Government Agencies to Their Clients, we commented on the level of client service provided by five government agencies. This report extends that work by looking at the client service provided to owners of Māori Land by the Māori Land Court Unit (an administrative unit within the Ministry of Justice Tāhū o te Ture) and the Māori Trustee Te Kaitiaki Māori (through the Māori Trust Office, which is part of the Ministry of Māori Development Te Puni Kōkiri).
Owners of Māori Land are part of a complex land system that involves restrictions that do not apply to owners of General Land. The complexity of the Māori Land system is a product of history – arising from the efforts of past governments to reconcile customary Māori communal ownership of land with an individual title system based on British land laws. Today, about 1.5 million hectares – or about 6% of New Zealand's total land area – are Māori Land.
The difficulties faced by Māori Land owners in administering their land interests have been recognised by the Government as an impediment to the development of Māori Land. In this audit, we investigated whether the Māori Land Court Unit and the Māori Trustee were being effective in assisting their clients to overcome these difficulties. In general they were being effective, although I make some recommendations for improvement.
We also discuss in this report the apparent lack of communication and coordination of initiatives to assist Māori Land owners by government agencies that have an involvement in Māori Land issues. I consider that opportunities exist to increase the amount of interaction between these agencies so that the best outcome for their clients is achieved. I look forward to seeing an improvement in this area.
I thank the staff of the Māori Land Court Unit and the Māori Trustee for their co-operation in the conduct of this audit.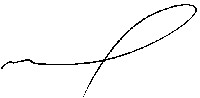 K B Brady
Controller and Auditor-General
18 March 2004
page top