Foreword
Waste mangement planning by territorial authorities.
Territorial authorities have an important role in managing waste. The Local Government Act 1974 requires all territorial authorities to adopt a waste management plan to provide for waste management in their district.
In my audit, I looked to see whether every territorial authority had adopted a waste management plan, and checked to see whether six selected territorial authorities were implementing their waste management plans. I also considered, as three case studies, specific waste management practices that some territorial authorities have pursued.
While all territorial authorities had prepared waste management plans, some of the plans were out of date or did not contain all the information I expected. I am concerned they would not be useful in guiding territorial authority decisions about waste management. In many cases, it was unclear whether the plans had been formally adopted.
I expect territorial authorities preparing waste management plans to consider the requirements and implications of waste management methods before including them in plans, and I expect all territorial authorities to review their waste management plans regularly to ensure that they are relevant and useful.
The six territorial authorities I assessed in more detail were making progress in implementing their plans. I was pleased to see that most of them had updated and refined their waste management plans and practices through self-review.
However, I note that, despite the progress they had made, they managed steady or increasing quantities of waste in recent years.
The three case study reviews highlight the need for territorial authorities to carefully evaluate the requirements and the implications of pursuing particular waste management practices before implementing them. In most instances, the territorial authorities I looked at for the case studies had done this.
I encourage every territorial authority to carefully consider the sustainability of the approaches within their waste management plans and the effect on community well-being.
I would like to thank all the territorial authorities who assisted with this performance audit for their co-operation.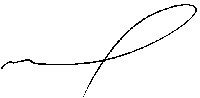 K B Brady
Controller and Auditor-General
19 April 2007
page top