Foreword
Assessing arrangements for jointly maintaining state highways and local roads.
How well work on our state highways and local roads is managed, and how well these roads are maintained, affect many of us every day when travelling.
Transit New Zealand (Transit) and district councils have separate statutory responsibilities for state highways and local roads respectively. In three districts, they have joined forces in different ways to manage and maintain local roads and state highways passing through the districts as a single road network.
I have looked at how well these collaborative agreements between Transit and district councils are working, and what cost savings and other benefits they bring.
The district councils are getting greater savings and more non-financial benefits than Transit from these agreements. They give the councils more co-ordinated and locally responsive integrated management of local road and state highway activities. On the other hand, Transit sees significant drawbacks to the agreements from a national perspective, believing that under such agreements management of state highways as a national network is fragmented and less efficient.
Transit has decided not to pursue further collaborative agreements. However, Transit has not thoroughly assessed the merits of current collaborative agreements and the drawbacks that it sees to the agreements.
To avoid the risk of discounting collaborative agreements as a potentially viable and worthwhile option for managing and maintaining state highways and local roads, Transit needs to more fully assess the value of current collaborative agreements. This assessment should form a robust basis for informing future decisions on whether and how to collaborate.
I thank Transit staff and the staff and councillors from the local authorities that we spoke to and others we consulted during my audit.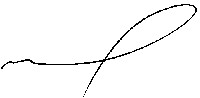 K B Brady
Controller and Auditor-General
19 June 2007
page top