Foreword
The State Services Commission: Capability to Recognise and Address Issues for Māori.
The Government influences outcomes for Māori through its policies and funding, and through the activities of government. Furthermore, the Crown has a special relationship with Māori in the context of the Treaty of Waitangi.
The State Services Commissioner has specific functions in relation to the Public Service under the State Sector Act 1988, and is supported in carrying out those functions by the State Services Commission. In so doing, the Commission provides assurance to the Government about departments' capability (including the ability of departments to effectively address issues for Māori), advises Ministers on matters within the mandate of the State Services Commissioner, and carries out certain responsibilities in relation to Equal Employment Opportunities within the Public Service.
I view the Commission's functions – and its ability to perform them – as critical to the performance of our Public Service. I therefore decided to examine the capability of the Commission to address issues for Māori in carrying out its various roles and responsibilities.
The Commission has positioned itself well to work alongside departments to build a Public Service that produces more effective outcomes for Māori. Defining and giving effect to this role is a challenging task – requiring the Commission to adopt a role and set strategic priorities that balance various objectives: being responsive to the assurance needs of Government, acknowledging the responsibilities of departmental chief executives, and observing the proper mandate and powers of the State Services Commissioner.
On the whole, the Commission has been successful in meeting this challenge. However, the audit did identify some areas in relation to the Commission's departmental assurance function where the Commission could further enhance its capability, and we have recommended ways in which improvements could be made.
I thank the State Services Commissioner and his staff for their willing participation in this audit, and for their co-operation in meeting my auditors, providing documentation, and reviewing audit papers.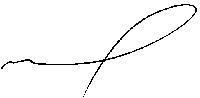 K B Brady
Controller and Auditor-General
22 January 2004
page top