Please note...
If the Auditor-General decides to carry out an inquiry, the Office won't normally have any comment to make until we release a report. It is hard to predict what might emerge or transpire as we carry out an inquiry so it is equally hard to predict when we might be ready to report our findings.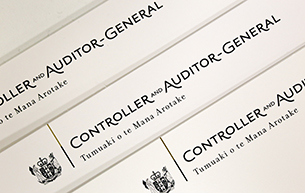 Responses about our functional leadership recommendations
2 August 2021: We asked New Zealand Government Procurement (in the Ministry of Business, Innovation and Employment) and Te Kawa Mataaho Public Service Commission for an update on their response to recommendations we made in 2019 about the functional leadership of the government's procurement work.