Project update 3, June 2008
Auditing the Future: 2009
The Auditing the Future project was established to work with local government to put in place the resources, standards, and know-how to successfully and credibly audit Long-Term Council Community Plans (LTCCPs) from 2006 onwards. The project also aims to share and promote good practice in long-term planning.
A word from Kevin Brady, Controller and Auditor-General
At this stage, most councils have told us they are focusing on reviewing and developing significant aspects of their underlying information such as levels of service and asset information. The audit team for your council is completing the risk assessment necessary to plan your LTCCP audit. The audit team will:
consider your response to the self-assessment;
review your LTCCP project planning processes and LTCCP-related system controls;
review the issues facing your council; and
begin to look more closely at how you are preparing underlying information, assumptions, and the performance management framework.
I acknowledge the time and effort that is required to complete the self-assessment. It is a crucial component of the auditor's planning process, and it plays an important part in assessing the size and complexity of the audit. The auditor will use this assessment to prepare the detailed audit approach and audit arrangements. I hope that it is also of value to you as you prepare your 2009 LTCCP. Many councils have said that completing the selfassessment in 2006 was a valuable exercise.
Once the auditors have had time to plan the LTCCP, including an initial review of your completed self-assessment, they will be in a position to negotiate the LTCCP audit fees with you. As indicated in our previous newsletter, our fees will be substantially higher than in 2006. A significant proportion of the LTCCP audit cost was not passed on to you in 2006. I have asked my auditors to complete negotiating the LTCCP audit fees by 31 July 2008.
At this point in the LTCCP cycle, it is important to keep the benefit of the LTCCP in mind. I agree with the sector that an audited LTCCP has to "add value". The first section of this newsletter outlines some of the benefits of the audited LTCCP.
Many of you have asked us to expand on "who did it well" in 2006. Many local authorities did aspects of the 2006-16 LTCCP well. But, in our view, none achieved this standard consistently across the whole document. We have covered many of the issues in my report to Parliament Matters arising from the 2006-16 Long-Term Council Community Plans, published in June 2007.
This newsletter describes a number of councils "who did it well" that we identified in our work in 2006. I am glad to say that there are more examples, which we have not included here. This newsletter aims to give you a variety of examples throughout councils of different sizes and scale.
As we move towards 2008/09 with the actual preparation and the audit of the LTCCP, I urge you to keep close contact with your appointed auditor to ensure a good and collaborative approach to the LTCCP is maintained.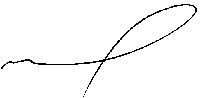 Kevin Brady
page top